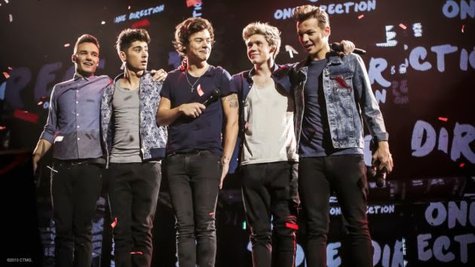 One Direction is currently on the road on their Where We Are tour, but contrary to reports, cameras are not capturing their every move for a future concert film -- at least, not yet.
A British tabloid quoted director Morgan Spurlock , who was behind the camera for the guys' first concert movie This Is Us , as saying, "Yes, there will be a follow-up to This Is Us . At this moment, Ben Winston is with the band on their world tour filming what happens. He worked with me and is a great producer."
However, a rep for the band tells MTV that reports that a sequel is underway are "untrue, at this time."
That's not to say, of course, that a movie won't happen in the future. Last year, Simon Cowell told MTV that he'd "love" to do another movie with 1D, and hoped to work it into their schedule somehow.
The Where We Are Tour hits the U.S. in August.
Follow @ABCNewsRadio
Copyright 2014 ABC News Radio