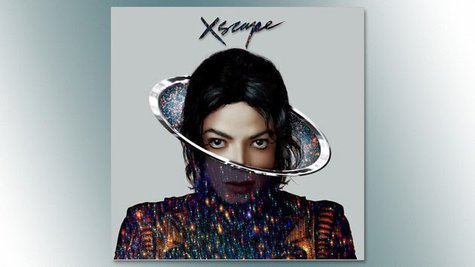 Nearly five years after his death, Michael Jackson 's legacy lives on. Fans can now purchase his posthumous album, XSCAPE .
The disc includes the King of Pop's new single "Love Never Felt So Good," which recently entered the Billboard Hot 100 at #20, giving the late singer his highest charting single since 2002, when "Butterflies" reached #14.
XSCAPE features eight songs originally recorded by the late singer between 1983 and 1999, which were produced by L.A. Reid , Timbaland and Rodney Jerkins , among others.
The deluxe edition of the disc also includes all the original Michael Jackson recordings found in his archives, in addition to the newly produced versions of the tracks. Fans will also received a DVD documentary featuring the producers talking about how the album came together.
Here's the track listing for the deluxe edition of XSCAPE:
"Love Never Felt So Good"
Written by Michael Jackson and Paul Anka
Produced by Michael Jackson, John McClain, Giorgio Tuinfort and Paul Anka
"Chicago"
Written by Cory Rooney
Vocals Produced by Michael Jackson and Cory Rooney
Produced by Timbaland and Jerome Harmon
"Loving You"
Written by Michael Jackson
Vocals Produced by Michael Jackson
Produced by Timbaland and Jerome Harmon
"A Place with No Name"
Written by Dewey Bunell, Michael Jackson and Dr. Freeze
Vocals Produced by Michael Jackson and Dr. Freeze
Produced by Stargate
"Slave to the Rhythm"
Written by L.A. Reid and Babyface
Produced by LA Reid and Babyface
Produced by Timbaland and Jerome Harmon
"Do You Know Where Your Children Are"
Written by Michael Jackson
Vocals Produced by Michael Jackson
Produced by Timbaland and Jerome Harmon
"Blue Gangsta"
Written by Michael Jackson and Dr. Freeze
Vocals Produced by Michael Jackson and Dr. Freeze
Produced by Timbaland, Jerome Harmon, King Logan and Daniel Jones
"Xscape"
Written by Michael Jackson and Rodney Jerkins, LaShawn Daniels and Fred Jerkins III
Vocals Produced by Michael Jackson and Rodney Jerkins
Produced by Rodney Jerkins
"Love Never Felt So Good (Original Version)
"Chicago" (Original Version)
"Loving You" (Original Version)
"A Place with No Name" (Original Version)
"Slave to the Rhythm" (Original Version)
"Do You Know Where Your Children Are" (Original Version)
"Blue Gangsta" (Original Version)
"Xscape" (Original Version)
"Love Never Felt So Good" - Michael Jackson & Justin Timberlake
Written by Michael Jackson and Paul Anka
Produced by Justin Timberlake, Timbaland, Jerome "JRoc" Harmon
Follow @ABCNewsRadio Copyright 2014 ABC News Radio