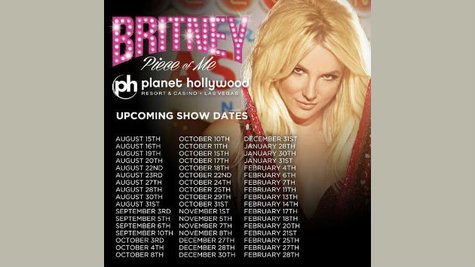 The rumors are true: Britney Spears' Las Vegas residency, Britney: Piece of Me, is proving such a success that it's now been expanded beyond its original planned run.
It's just been announced that additional performances have been added for August, September, October and November of this year, as well as for New Year's Eve weekend, and for January and February of 2015. According to Planet Hollywood, where the show takes place, these new performances are in addition to the shows Britney was originally contracted to perform during her two-year residency at the venue. Tickets for the new shows will go on sale May 16 at 10 a.m. PT.
Britney tweeted , "Love performing for y'all at @phvegas ! So much fun every night :) Hope I see your faces at the next round of shows!!"
Here are the new shows:
August: 15, 16, 19, 20, 22, 23, 27, 28, 30, 31
September: 3, 5, 6, 10
October: 3, 4, 8, 10, 11, 15, 17, 18, 22, 24, 25, 29, 31
November: 1, 5, 7, 8
December: 27, 28, 30, 31
January 2015: 28, 30, 31
February 2015: 4, 6, 7, 11, 13, 14, 17, 18, 20, 21, 25, 27, 28
Follow @ABCNewsRadio
Copyright 2014 ABC News Radio