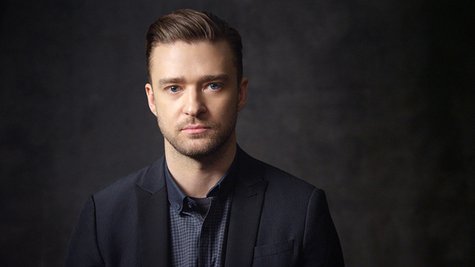 Justin Timberlake was the subject of the fourth-season premiere of Oprah Winfrey 's Master Class on OWN Sunday night, and the multi-talented star charted his career from a Star Search contestant, to a Mouseketeer, to one of the members of 'N SYNC , to actor and one of the hottest solo acts in the music industry today.
Oprah recently said of the star, "I think that there are lessons in his life -- whether he's talking about the band, his relationships [or] his influences -- that can get other people to be more introspective about their own, which is the real purpose of Master Class ."
Looking back, Justin credited singing in church with giving him the confidence to perform in public, something he lacked growing up in Memphis. "I didn't fit in so much with the black kids because I was white, plain and simple," Justin recalled. "And I didn't fit in so much with the white kids because I...liked what...you know, so-called black music. But growing up there I always felt like I was different."
JT explained that he, Britney Spears , Ryan Gosling , and Christina Aguilera were given a solid work ethic from their short time on Disney's The All-New Mickey Mouse Club -- a show he later learned also helped prepare him for his many appearances on Saturday Night Live .
Justin looked back at the success of 'N SYNC , and expressed he learned very early on how easy it is to be taken advantage of in the music industry. "When our first album's gone diamond we were kind of like, 'What is happening?' [W]e all got our first check for like 10 thousand dollars. And all of us looked at each other and it was like, 'Does this make any sense to you?' And that was my first lesson in the music business."
He also looked back at the subsequent lawsuit between the group and Lou Pearlman , their producer and former manager, who was accused of stealing millions from them. "We decided we wanted to do an audit...and it was worse than we thought," Justin said. "As the facts started to come out, it became patently obvious that we were getting screwed."

Eventually, the band won its name back from him -- along with millions in profits -- and their subsequent album, No Strings Attached , sold a million copies in its first day of sale. Incidentally, in 2008, Pearlman was sentenced to 25 years in federal prison for running a 500-million-dollar pyramid scheme.
At 19 years old, Justin said that despite all of 'N SYNC 's success he, "really felt like it was time...to figure out who I was." The decision to go solo was "one of the best-slash-worst things I have ever done," the artist explained. "It was bittersweet."
Justin explained his work ethic served him well throughout his career, but especially in his solo career. "To make it look like it comes easy, that is the hard part," he said. "That's where all the time in front of the mirror, all the time with that instrument in your hand, your fingers bleeding, your feet cramping, you're exhausted...that was something I remember my parents...telling me, you know, the idea that if you put in more than a hundred percent, if you put in a hundred and fifteen percent, then there's a good chance you're gonna end up getting back somewhere in the nineties."
JT is famously private about his marriage to Jessica Biel , but he offered that they like to keep things fresh. "[J]ust because you get married, it doesn't mean you stop dating. You know, I mean, that still keeps it exciting," Justin said.
Copyright 2014 ABC News Radio