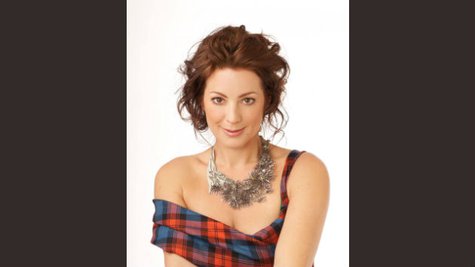 Sunday is Mother's Day, and it's time to salute all those musical moms out there, who hit the road with their kids in tow. Sarah McLachlan 's one of them: when she launches a tour in support of her new album Shine On next month, she'll be joined by her two daughters, 12-year-old India and Taja, who'll turn 7 two days after the tour begins. But is mom their favorite artist? Well, sort of.
"They like my music. They love top 40, but they also they like my stuff," Sarah tells ABC News Radio. "But you know, especially the older one won't really admit it. She's like, 'Yeah....it's OK.'"
Sarah says a number of songs on Shine O n were inspired by her daughters, and parenting in general.
"I had no idea the capacity of love that I was capable of feeling," she says of becoming a mom. "But within that, the capacity for incredible terror and neurosis and self-loathing...you know, [the kids are] such mirrors. My first born is, like, always shoving that mirror in my face, going, 'Here are all your shortcomings and insecurities! And I'm going to just keep you really level!'"
Sarah laughs, "She's my greatest teacher, that's for sure!"
Copyright 2014 ABC News Radio