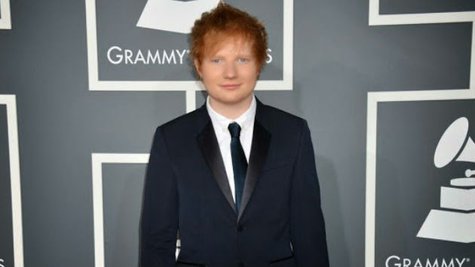 Ed Sheeran is continuing his tradition of releasing videos every Friday featuring his new music. This time, it's a video for "All of the Stars," his contribution to the upcoming film The Fault in Our Stars.
Aside from brief clips of Shailene Woodley , the star of the movie, and an appearance by Ed at the end, the video is made up entirely of shots of uplifting inspirational messages, cards, letters, photos and drawings pinned to a wall; there also are a few quotes from the book on which the movie is based interspersed among them. The inspirational quotes are a reference to the fact that The Fault in Our Stars is about two cancer-stricken teens who fall in love.
"All of the Stars" will play over the end credits to The Fault in Our Stars . The soundtrack will be available May 19. The song doesn't appear on Ed's new album X (multiply).
Copyright 2014 ABC News Radio