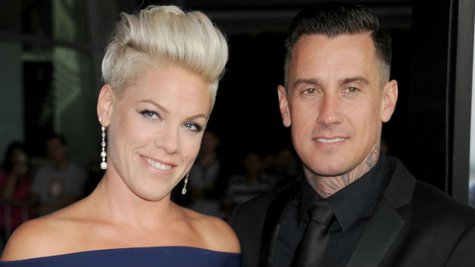 Pink 's husband Carey Hart has seemingly dismissed rumors that his wife is expecting their second child by taking to Twitter to make a crude joke.
The rumors started when OK! magazine reported that Carey was spotted cuddling with Pink; he was rubbing her stomach, claimed the magazine, but Pink "was quick to move his hands away in case anyone saw." Carey responded to this by tweeting , "Oh man, i was rubbing my p**is yesterday, does that mean my d**k is pregnant?"
Pink herself hasn't addressed the rumor. Her rep tells ABC News Radio that they don't comment on their artists' personal lives.
Copyright 2014 ABC News Radio