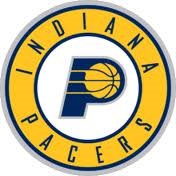 The Pacers got a huge game from Roy Hibbert to even their Eastern Conference Semifinal series with the Washington Wizards with an 86-82 victory at Bankers Life Fieldhouse Wednesday night.
Indiana was able to turn the table on the Wizards on glass outrebounding Washington 43-38 after being outrebounded by 17 in Game One.
Roy Hibbert led the Pacers with 28 points, George Hill scored 14, Lance Stephenson added 12 and Paul George scored 11 as the Pacers shot 44 percent from the field.
The series now moves to Washington DC for Game 3 on Friday at 7pm.