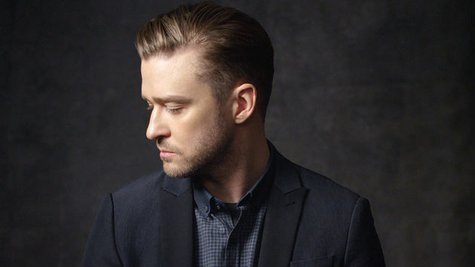 Justin Timberlake duets with Michael Jackson on "Love Never Felt So Good," from the late King of Pop's upcoming posthumous album, XSCAPE. It's no wonder that he wanted to be involved in the project, since he's now revealed that years ago, he turned down an opportunity to sing with Michael, out of loyalty to 'N SYNC.
In an advance clip from his appearance on Oprah's Master Class this Sunday, Justin tells the story about how he originally wrote the 'N SYNC hit "Gone" on his own, for Michael Jackson to record. When he learned that Michael had turned the song down, Justin says, he went ahead and recorded it with 'N SYNC for what turned out to be their final album, Celebrity . But, as he recalls, he knew that particular record was different, and that it was leading him down a new career path.
"I think it's the first idea that I ever got about doing something on my own, because it was the first time I'd ever really felt the confidence to do it," says Justin. "And I knew that the music that I was interested and was writing at the time was different than what we had previously done. And it felt like a real departure."
Justin was then surprised to receive a phone call from Michael Jackson. It turns out that he'd heard "Gone" after all, and wanted to record it. That's when things got complicated.
"He said he wanted to cut the record, but he wanted it to be a duet between himself and I," Justin recalls . "And I said, 'Well, it's already out, we've already cut the song as an 'N SYNC record. ' I'm on the phone and I'm literally punching myself in the face."
"I said, 'I can't do that. Can we do, like, 'N SYNC featuring Michael Jackson, or Michael Jackson featuring 'N SYNC?'" Justin continues. "And he was very absolute about the fact that he wanted it to be a duet between himself and I."
Of course, that never happened, but it's easy now to see why "Gone," coupled with that missed opportunity, led Justin to a solo career. Celebrity was released in 2001, while Justin's first solo disc, Justified , came out the following year.
The entire Oprah's Master Class interview with JT will air this Sunday night on OWN at 10 p.m. ET.
Copyright 2014 ABC News Radio