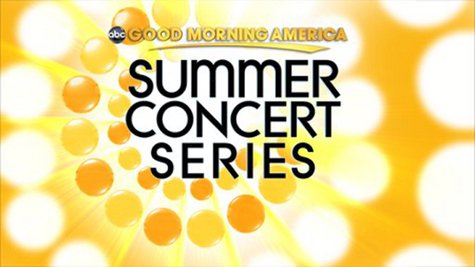 Stars of rock, pop, country, dance and hip-hop will be taking the stage in New York City's Central Park this summer, as part of Good Morning America's annual Summer Concert Series. Among the big names who'll be entertaining the crowds at the free shows every Friday starting May 23 are Jennifer Lopez and Robin Thicke . If you can't attend in person, you'll be able to watch the performances on ABC's GMA every week.

J-Lo will take the stage for Good Morning America on June 20, just a few days after she releases her new album, A.K.A. Robin, meanwhile, will get the crowd hyped on August 22. The entire series gets underway May 23 with a show from country superstars Lady Antebellum.
The lineup this year features a mixture of country stars like Luke Bryan and Brad Paisley , pop acts like Demi Lovato and Jason Derulo , and dance music luminaries like Zedd and Afrojack . Hip-hop is also represented -- rapper 50 Cent takes the stage May 30 -- and Kings of Leon will represent for rock with a July 25 show.
Here's the full lineup for the Good Morning America Summer Concert Series:
May 23 -- Lady Antebellum
May 30 -- 50 Cent
June 6 -- Demi Lovato
June 13 -- Paramore
June 20 -- Jennifer Lopez
June 27 -- Afrojack
July 4 -- Jason Derulo
July 11 -- Keith Urban
July 18 -- Zedd
July 25 -- Kings of Leon
August 1 -- Enrique Iglesias
August 8 -- Luke Bryan
August 15 -- Florida Georgia Line
August 22 -- Robin Thicke
August 29 -- Brad Paisley
Copyright 2014 ABC News Radio