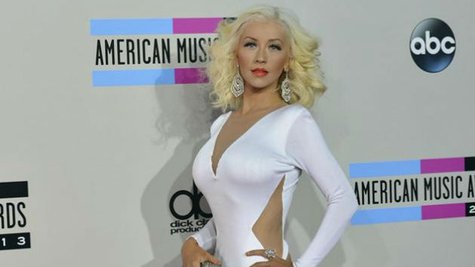 Just in time for Mother's Day, Working Mother magazine is out with its annual list of the 50 Most Powerful Moms, and three top musicians are included.
Christina Aguilera , who's got a six-year-old son Max and is expecting a baby girl with fiance Matt Rutler , is on the list not only for her musical accomplishments, but for her work as an Ambassador Against Hunger for the World Food Program: she's helped them raise $22 million.
Another coach on The Voice , Shakira, mother to one-year-old son Milan, is included on the list for her career accomplishments, as well as for her charity work around the world through her own Barefoot Foundation, and as a UNICEF Goodwill Ambassador.
Of course, Beyonce , mother to Blue Ivy , is included, thanks to her continuing domination of the music business, and her activism. And after all, if she didn't make the list, you know " The Beygency " would be coming down hard on the magazine.
Spice Girl Victoria Beckham , mom to sons Romeo, Cruz and Brooklyn and daughter Harper , also makes the list, thanks to her fashion empire, which rakes in more than $40 million annually. Kim Kardashian, Tina Fey, Amy Poehler, Salma Hayek and Hunger Games author Suzanne Collins are among the non-musical mamas who also made the "Most Powerful" list.
Copyright 2014 ABC News Radio