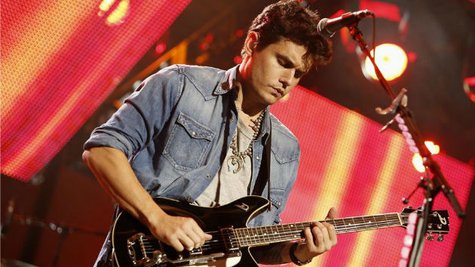 Performing for the first time in South Korea this week, John Mayer dedicated his performance to the victims of the recent ferry disaster in that country.
According to The Hollywood Reporter , John took the stage Tuesday night in Seoul wearing a yellow ribbon, and announcing that all the songs he would perform would be dedicated to the nearly 270 victims of the April 16 tragedy, many of whom were high school students. The ferry, which was carrying 475 passengers, capsized; 34 passengers remain missing as of May 6.
According to The Hollywood Reporter , John also said that all the proceeds from merchandise sales would go to relief aid in the wake of the disaster. John's concert was the first to take place in Seoul since the disaster. Concerts, festival and film premieres were canceled and album releases were postponed as the country mourned the victims.
John's gesture isn't surprising, since at the end of April, he'd tweeted about his intentions. "In Japan and loving it, but thinking about the people of Korea, my next stop. Having conversations about how we can help while there," he wrote .
Copyright 2014 ABC News Radio