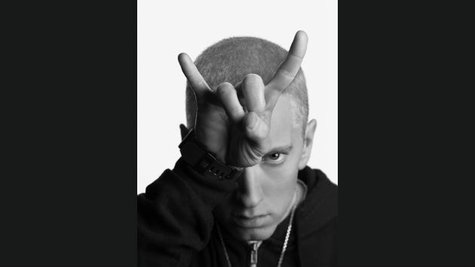 E minem is scheduled to play London's Wembley Stadium , later this summer.
" Never mind the bollocks...see you soon London ," he wrote in the caption of an Instagram post. The upcoming show will be Em's first U.K. gig since headlining the Reading and Leeds Festival last year and his first London gig since 2001.
So what's the set list looking like? Eminem said in a statement, "We always try to mess around with the order of things. Certain songs that -- for one reason or another -- don't work as well live."
He continues, "Some work better than others so you've got to go for the ones that feel like they work out the best to perform live and you just go through them in rehearsal and figure it out. Sometimes you switch the order around, sometimes we'll add in a song we haven't done in a long time and throw something else out."
The event will be held on July 11. Tickets go on sale Friday, May 9.
Copyright 2014 ABC News Radio