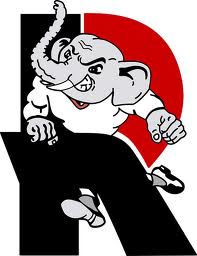 The Engineer Baseball program clinched a bid to the Heartland Collegiate Athletic Conference Baseball Tournament with a 12-5 and 13-4 doubleheader sweep of Defiance College on Saturday afternoon.
With the sweep, Rose-Hulman earned the No. 3 seed in this week's HCAC Tournament. The Engineers will face Anderson University in the opener on Thursday at Manchester University.
In Game One, Donnie Waters led the offensive effort with two doubles and four RBIs. Sophomore Patrick Klima had a triple and a single with three runs scored and one RBI as the Rose collected 15 hits and in the 12-5 victory.
The offense continued to roll in Game Two as the Engineers used a nine-run second inning in route to a 13-4 win as Hank Akard tied a single-season school record with his 20th stolen base and Donnie Waters moved into fifth in single-season school history with 18 doubles. The offense once again had 15 hits in the doubleheader sweep.