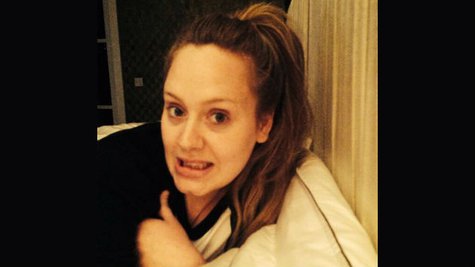 Adele turned 26 on Monday, but in acknowledging her age with a tweet, she may have also dropped a huge hint about her long-awaited next album.
"Bye bye 25... See you again later in the year," she wrote , and posted a make-up free photo of herself sitting on a couch grimacing and giving a thumbs-up. What does she mean by that? Possibly that her new album will be called 25 , after her age when she made it. Her first two albums were, of course, titled 19 and 21 , after her respective ages at the time.
In addition, the "later in the year" reference seems to jibe with reports that the new album will be out later in 2014. While Adele's collaborators have spoken about working on her new project, this is closest the singer herself has come to acknowledging that a new album is not only in the works, but could be near completion. Stay tuned.
Copyright 2014 ABC News Radio