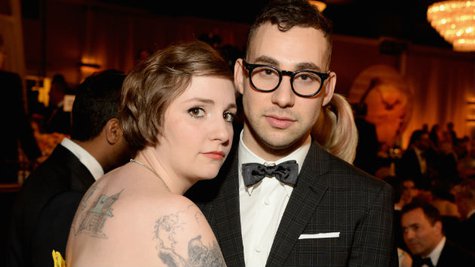 Jack Antonoff of fun. and his girlfriend Lena Dunham, the creator and star of Girls , are still together, despite reports of a breakup. Dunham took to Twitter to laugh off the reports of strife in their relationship.
Apparently, OK! magazine claimed that Antonoff and Dunham had split after having a huge fight in the street, during which a teary-eyed Dunham screamed "I can't believe you!" over and over. But the actress poked fun at the report by tweeting, "Despite everything I've seen and done, I still believe most of what I read, so when an article claimed Jack & I had broken up after a display of street rage, I was all 'what? can't we try and work it out?'"
The Grammy-winning guitarist and Emmy-winning TV star have been dating since September of 2012, and the two currently live together in New York City. She directed his video for "I Want to Get Better," the first single from his musical side project, Bleachers .
Copyright 2014 ABC News Radio