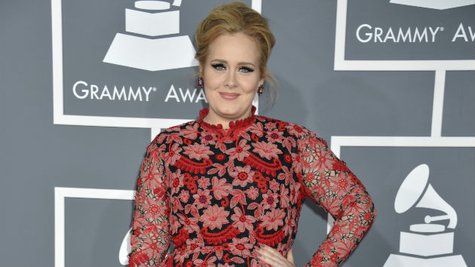 Adele seems to live a pretty low-key lifestyle, but apparently when it comes to her son, she spares no expense. The latest rumor in the British press has her dropping thousands of dollars on a custom-built playhouse for the 18-month-old kid.
The British tabloid The Sun claims that the Grammy and Oscar-winning star has shelled out 15 thousand pounds -- that's just over $25,000 -- on a Victorian-style playhouse, featuring three turrets, a picket fence and a big porch. The structure will sit in the backyard of her home on Britain's South coast.
"Nothing is too much for [her son] as far as Adele is concerned. She dotes on that little boy," a source tells The Sun . "But actually, Adele isn't usually one to splash out on things. She's never been one for the usual celebrity trappings. A couple of her friends have the playhouses and she thought it would be the perfect gift. It's the kind of thing he'll never get bored of either -- he'll still be hanging out in it with his mates when he's ten."
Adele is expected to release a new album by the end of this year. Whether or not she'll leave home -- and her son -- to hit the road remains to be seen.
Copyright 2014 ABC News Radio