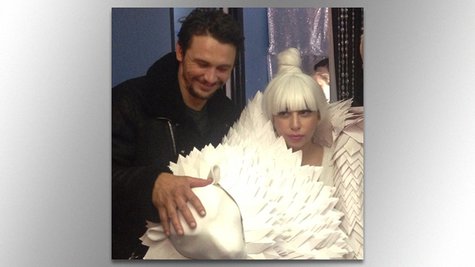 James Franco played a major role in Lady Gaga 's birthday festivities over the weekend.
On Friday, when Gaga celebrated her 28th birthday by kicking off her residency at New York's Roseland Ballroom, Franco was in attendance. He posted a photo of himself backstage , smiling as he put his hand on Gaga's elaborate white costume. He wrote, "HAPPY BDAY, GaGA!!!!"
The following night, Gaga and her boyfriend, Taylor Kinney , checked out Franco in his Broadway production of Of Mice and Men . In another moment captured on Franco's Instagram page, they all hung out backstage. Franco wrote that Gaga "loved" his show.
Copyright 2014 ABC News Radio