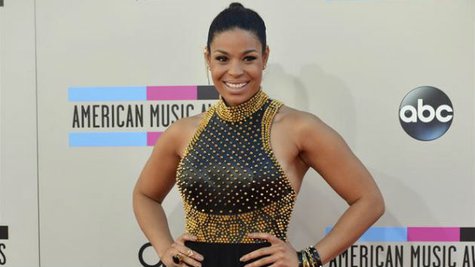 Left Behind , the Christian drama that'll mark Jordin Sparks ' next movie appearance, will be released on October 3, Variety reports.
In addition to Jordin, the movie stars Nicolas Cage , Chad Michael Murray and Lea Thompson . It's about what happens to the passengers on a plane that's in the air during the Rapture, a moment that Christians believe will result in one group of people leaving Earth to go to heaven, while another group is "left behind" on Earth.
In the movie, millions of people around the world vanish, and Cage, who plays the pilot, must deal with a damaged plane and terrified passengers, while wondering what happened to his family on the ground.
The movie was shot last summer, and Jordin plays Shasta Carvell, a passenger on the plane. This will be her third movie, after Sparkle and The Inevitable Defeat of Mister and Pete . According to IMDB , she's got another movie in the works called The Grace of Jake.
As for her music career, Jordin can be heard on Talk Dirty , the new album from her boyfriend Jason Derulo , which is due out April 15. The two collaborate on a song called "Vertigo."
Copyright 2014 ABC News Radio