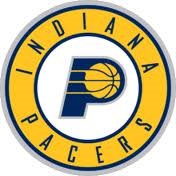 The Pacers (52-20) rallied past the Miami Heat (48-22) on Wednesday night at Bankers Life Fieldhouse, coming away with an 84-83 win.
The Heat led by four midway through the fourth quarter, but Indiana retook the lead with an 8-0 run, capped by a driving layup from Lance Stephenson. But Stephenson was assessed his second technical foul after the layup for taunting Dwyane Wade and was ejected.
The Heat then responded with an 8-0 run of their own to take an 80-76 lead with 3:23 to play. However a 3-pointer by David West gave Indiana the lead for good.
Paul George led four Pacers players in double figures with 23 points, eight rebounds, and four assists. Roy Hibbert added 21 points. Stephenson finished with 15, while David West added 10 points, nine boards, and five assists.
With the win, the Pacers have clinched their second straight Central Division Title and will now head on the road to face Washington on Friday.