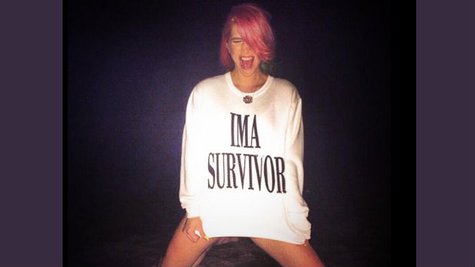 Reportedly, one of the reasons why Kesha entered rehab for an eating disorder was that she'd been body-shamed by her producer, Dr. Luke , though he denied those accusations. Even so, she doesn't plan to work with him anymore, so she obviously needs a new musical collaborator -- but despite reports, that collaborator isn't Zedd .
Various websites have been citing a report from Billboard Brazil that claims Kesha is in the studio with the German deejay and producer who brought you the hits "Clarity" and "Stay the Night," and who produced some of Lady Gaga 's ARTPOP album. But that particular report is inaccurate, at least for now.
A rep for Zedd tells ABC News Radio that the report is "not true as [of] this time." That doesn't, of course, rule out the possibility of Zedd and Kesha collaborating in the future.
In other Kesha news, Pitbull tells The Hollywood Reporter that he hasn't spoken to the singer since she left rehab on March 6. While she was there, the two artists scored a #1 hit with "Timber." "People need their space," he explains. "The good thing is she came out on a high horse. Sometimes, [rehab is] a blessing in disguise."
Copyright 2014 ABC News Radio