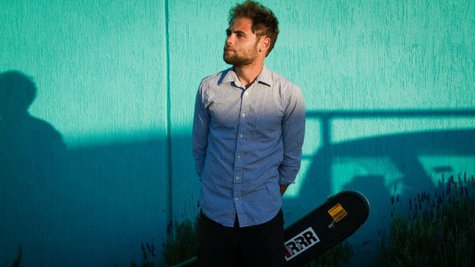 If you love Passenger's song "Let Her Go" and want to hear more from the British singer/songwriter born Mike Rosenberg , you're in luck: he'll have a brand-new album out June 10.
Called Whispers, the album is described by Mike as "easily the most 'up' album I've ever made," adding, "It's quite cinematic. There are lots of big stories and big ideas. There are also some somber moments about loneliness and death but, hey, it wouldn't be a Passenger album without those." He does stress, though, that it's mostly "a really positive album."
The album's first single, "Scare Away the Dark," will arrive at all digital stores on April 1. Passenger will premiere the song Friday on The Tonight Show Starring Jimmy Fallon .
Whispers is the follow-up to Mike's 2012 disc All The Little Lights, which features "Let Her Go." The single has gone triple platinum and reached the top 10, and was also featured in the much-loved Super Bowl "Puppy Love" commercial for Budweiser.
Copyright 2014 ABC News Radio