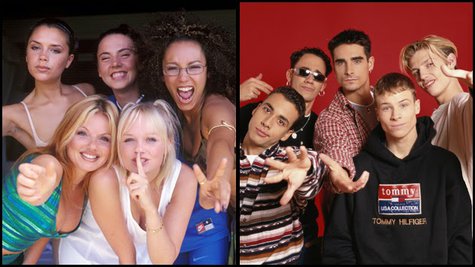 Sorry, fans of '90s pop music: your dream tour starring The Backstreet Boys and The Spice Girls isn't going to happen.
Rumors of such a pairing have run rampant ever since the British tabloid The Sun ran a story a few days ago quoting Backstreet member Brian Littrell as saying, "We are actually in early talks about maybe doing a world tour together with the Spice Girls."
But when asked if there was any truth to this, a rep for the Backstreet Boys told ABC News Radio, "Nope. [ The Sun ] re-ran an old quote."
The Spice Girls haven't performed together since the Olympics closing ceremony in London in 2012, though Emma "Baby Spice" Bunton recently joked that they might consider a Vegas residency if they were paid more than Britney Spears.
The Backstreet Boys, meanwhile, already have a heavy touring schedule: they're hitting the road with Avril Lavigne this summer and will stage their annual fan cruise in October.
Copyright 2014 ABC News Radio