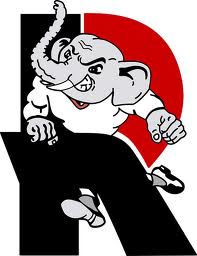 Rose-Hulman baseball battled Bluffton for more than six hours before completing a Heartland Collegiate Athletic Conference series sweep on Saturday.
In the opener, Rose-Hulman relied on 13th inning doubles by sophomoreJosh Hoeingand Kody Alayonto earn a 2-1 victory.
In the nightcap, the Fightin' Engineers scored four runs in the second and three in the sixth to hold off a Bluffton rally in a 7-5 victory. Rose-Hulman stands 8-4 and 3-0 in HCAC play and will host Hanover College in a three-game series on Friday and Saturday.
The Rose-Hulman softball team opened Heartland Collegiate Athletic Conference play with two victories thanks in part to their offensive explosion in defeating Defiance College 7-3 and 8-6 Saturday.
Rose-Hulman (5-3, 2-0 HCAC) tallied 23 total hits in the two victories, 12 of those going for extra bases. The Engineers return to the field when RHIT travels to Bluffton, Ohio, for a HCAC doubleheader Saturday, March 29. Game 1 is set to begin at 1 p.m.