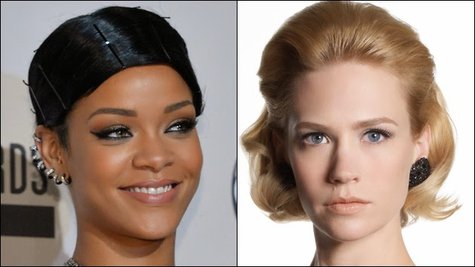 Hey, Rihanna : if you get tired of Drake , you might be interested to know that there's another good-looking celebrity who's got the hots for you: Mad Men star January Jones .
In an interview with the digital publication Violet Gray , the gorgeous actress, who plays Don Draper's ex-wife Betty on the hit AMC series, is asked "Who do you most want to go to bed with, dead or alive?" Her answer: " Paul Newman or Rihanna." Unfortunately, she doesn't explain why she chose these two incredibly good-looking, but very different, individuals.
The actress, who in the past has dated Ashton Kutcher , Josh Groban and former SNL star Jason Sudeikis , had a son named Xander in 2011, but has never revealed the name of the father.
Copyright 2014 ABC News Radio