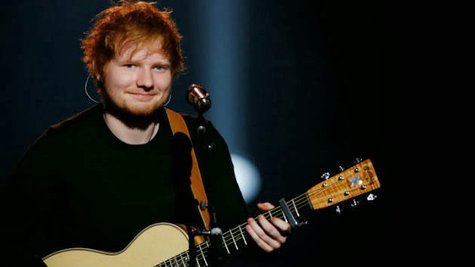 Ed Sheeran's been pretty tight-lipped on when we can expect to hear new music from him, but it appears as though he's given us a clue: he recently tweeted a date -- "7/4/14" -- with no explanation.
Now, before you assume that this means Ed's new album is coming out July 4, think again. First of all, July 4 is a Friday, and albums or new songs normally come out on Tuesdays in the U.S., and Mondays the U.K. Second: people in the U.K. write dates with the day first, rather than the month, so 7/4/14 likely means April 4, 2014.
As a result, we can probably safely assume that Ed's new single will be released on April 7. It's a Monday, which makes sense. In addition, we learned Wednesday that Ed will perform the new single April 12 on Saturday Night Live, and it'll be the "global television premiere" of said song. That indicates that the performance will take place not long after the song's release.
As for the album itself, there are reports that it will surface in June. Stay tuned.
Copyright 2014 ABC News Radio