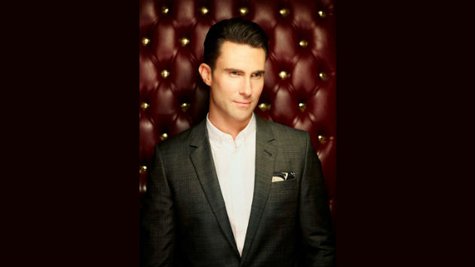 Remember that movie Can a Song Save Your Life? It's the one in which Adam Levine makes his big-screen acting debut, opposite the likes of Keira Knightley and Mark Ruffalo . Well, now you can forget it, because it's just been retitled.
The movie, which casts Adam and Keira as a couple who move to New York City to pursue their dreams of musical stardom, is now called Begin Again . It will be the closing film at this year's Tribeca Film Festival in New York City, and will screen April 26.
In the film, Adam and Keira's characters, Dave and Gretta are songwriting partners and college sweethearts. However, when Dave lands a record deal and becomes famous, he cheats on Gretta, and they split up. Luckily, a record label executive played by Ruffalo is there to help her pick up the pieces. The cast also includes Hailee Steinfeld and Cee Lo Green .
You'll finally be able to see the movie in July, and judge for yourself if Adam's acting warrants a four-chair turn, so to speak.
By the way, the new title of the movie is the same as a song by Taylor Swift . The movie is being distributed by The Weinstein Company. That's the same company that tapped Taylor to write a song, "Sweeter than Fiction," for its movie Once Chance. Just a coincidence, or will "Begin Again" be heard on the movie's soundtrack? Stay tuned.
Copyright 2014 ABC News Radio