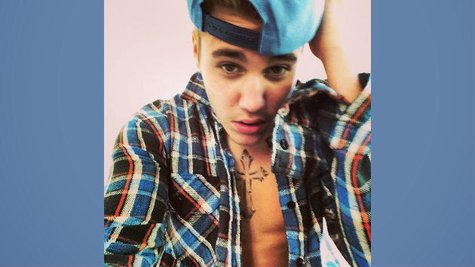 Justin Bieber allegedly used the old "skateboarding accident" defense to explain why he struggled with sobriety tests when he was arrested in Miami Beach in January on suspicion of DUI.
According to police documents obtained by TMZ , Justin told police he'd suffered a hairline fracture in his right foot during a skateboarding accident three months earlier.
The documents also indicate that Justin, who was arrested after allegedly drag racing in a Lamborghini, was a little bratty with police. According to the documents, he told police, "I'm 19 years old. I'm just out having a good time." When an officer noted that he didn't drive a Lamborghini at Justin's age, the documents note, the pop singer replied, "Yeah, well, I bet you didn't have millions of dollars in your bank account either."
Justin also scoffed at the officer stating that it appeared Justin had difficulty driving the car. He's quoted as saying, "What? I've been driving Lamborghinis since I was 15."
Justin's trial on charges of driving under the influence, resisting arrest and driving without a valid license will take place in Miami on May 5. He has pleaded not guilty to all charges.
Copyright 2014 ABC News Radio