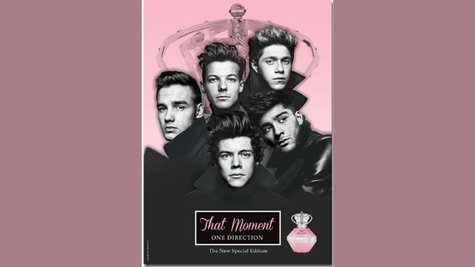 Despite reports of an earlier release, it's now been confirmed that One Direction 's latest fragrance, That Moment, will arrive on shelves in the U.S. and Canada on May 5.
As previously announced, That Moment is a special edition of the group's original fragrance, Our Moment. It features some of the original's notes, but adds new ones, resulting in a "floral, fruity, fresh" scent that incorporates green apple, tangerine, cucumber, peony, violet, musk and cedarwood.
That Moment will be available as a spray, roll-on or regular bottled perfume, as well as a shower gel and body lotion.
One Direction's world tour will get underway next month in Bogota, Columbia. It hits North America August 1.
Copyright 2014 ABC News Radio