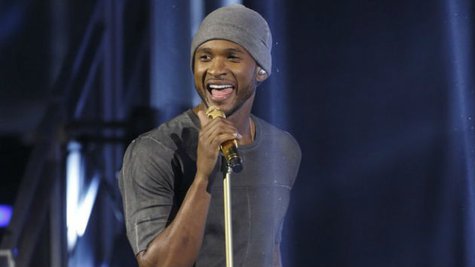 Usher will play boxer Sugar Ray Leonard in the forthcoming film, Hands of Stone . On Tuesday's Live with Kelly and Michael, the singer said the training he underwent for the film had an added benefit.
"I'm actually rather good with my hands now," Usher said. He also had to lose weight to portray the 146-pound welterweight boxer.
Since finishing the film, Usher has returned to his judges seat on NBC's The Voice . Part of his job on the singing competition is to give contestants advice, something he takes seriously, because he's received a lot bad career advice -- including that he should quit.
"As a child I would always sit around and dream," Usher explained. "And I would say, 'I'm going to do this! And I'm going to be here and I'm going to go there!' And [others] were like, 'We don't wanna hear that! You should get an education. I'm like, 'I will! And I'm going to do this!'"
Usher's also received some great career advice, which he hopes to pass onto contestants. For example: "Just be committed and make it, well, be as believable as possible. I mean you're singing songs that obviously you didn't write, but they mean something to you," he said. "This is a career right? So the only way that people begin to believe you, or either invest in you, is if you can either tell their story great or you can conjure the emotion that makes people feel something."
Hands of Stone , which also stars Robert De Niro and Jurnee Smollett-Bell , is expected in theaters later this year.
Copyright 2014 ABC News Radio