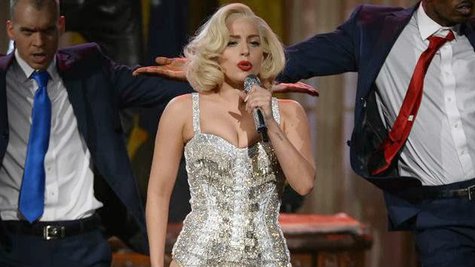 Lady Gaga on Monday offered her fans a sneak peak at her upcoming tour, artRave: the ARTPOP Ball.
She posted a photo of the show's stage design on Twitter and on her social networking site, LittleMonsters.com . It's pretty elaborate, with one runaway extended from the main stage. The runway further branches into the audience with another, smaller runway.
Gaga wrote on Twitter, "The stage is lucite and you can just dance underneath the runways."
She kicks off her tour May 4 in Fort Lauderdale, Florida, though she has several warm-up dates planned in New York City for late March and early April.
Copyright 2014 ABC News Radio