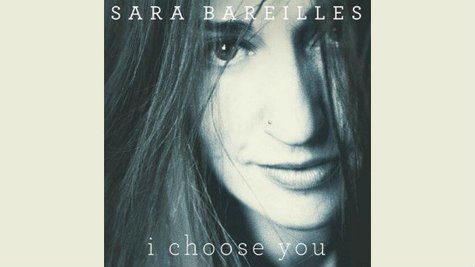 Sara Bareilles ' music has no doubt been used to soundtrack many a date night, but now the singer wants to actively involve herself in your love life. In fact, she wants to help you propose to that special someone in a way that, she says, "you will remember forever."
To promote her current single "I Choose You," Sara is asking fans to submit ideas for how they'd like to propose to someone who happens to be a fan of hers, and encourages "the more elaborate and creative [ideas], the better."
"My song 'I Choose You' is all about celebrating love, and for this project, I want to help someone celebrate a big love in a big way," she writes. "If you or someone you know is planning a fantastic proposal, I want to help! My team and I are ready and waiting to align with someone to craft an engagement moment that you will remember forever."
"Get your wheels spinning and let my creative cohorts and I help you make this moment incredibly special, and document it for you," Sara adds. "It would be my honor to help highlight a moment like this in a fan's life, and I will also promise to look really cute in your engagement photos. I'll totally brush my hair."
All you need to do is head over to Sara's Facebook page and submit your proposals for, well, your proposals. You have until midnight on March 24.
"I'm so looking forward to choosing someone who's choosing someone," she says of picking the lucky winner. "That was a weird sentence."
Copyright 2014 ABC News Radio