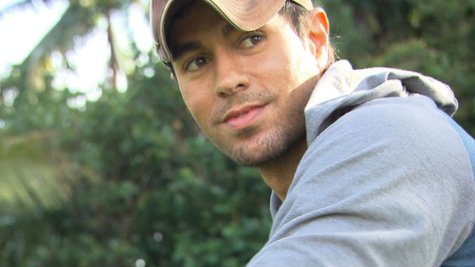 Enrique Iglesias has been dating ex-tennis pro Anna Kournikova for what seems like forever -- well, since at least 2001 or so -- but the two have yet to tie the knot. Now, Enrique reveals that he figures since they've been together for so long, it doesn't make a difference if he puts a ring on it.
In an interview on this weekend's CBS Sunday Morning with Charles Osgood , Enrique says, " I'm not against marriage, not at all. But, when you've been with someone for such a long time, I don't think it's going to...bring us closer together. I don't think it's going to...make us any happier."
Enrique says that when he first met Anna -- when she appeared in his video for "Escape" -- he thought she was "just the coolest girl in the world to me," adding, "We just, we got along."
The singer also discusses his new album, Sex and Love , his big career breakthrough, and his relationship with his legendary dad, Julio Iglesias . Dismissing reports that the two are estranged, Enrique says, "I love him, and I respect him dearly." However, the singer adds, "We don't see each other that much." Still, that hasn't harmed their relationship, Enrique says: "You know, he knows if he ever needed me, I'd be the first one there and vice versa."

You can watch the entire interview Sunday at 9:00 a.m. ET on CBS.
Copyright 2014 ABC News Radio