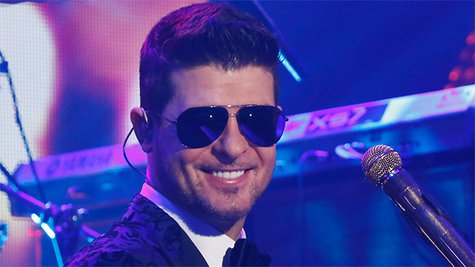 Following their split late last month, Robin Thicke and Paula Patton were spotted with their three-year-old son, Julian , over the weekend.
According to the N ew York Daily News , the crooner traveled to Vancouver, Canada, on Saturday spend time with his son and estranged wife, who is town filming the movie Warcraft. The pair appeared to be amicable in photos, although neither were wearing their wedding bands.
The crooner has said that he's fighting for his marriage and continues to profess his love for his high school sweetheart during his Blurred Lines tour.
"We gotta learn to forgive each other, you know, learn to love each other, no matter who it is in your family or relationship," Thicke told the New York crowd at Madison Square Garden on Friday.
Meanwhile, the crooner celebrated his 37th birthday Monday night at West Hollywood hot spot DBA alongside Leonardo DiCaprio .
Copyright 2014 ABC News Radio