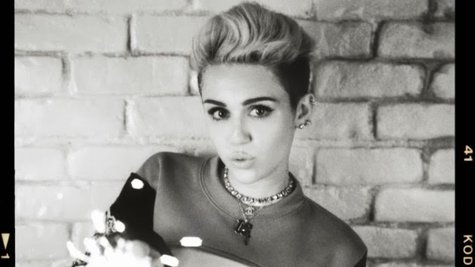 An 18-year-old man got himself in trouble after sneaking into Miley Cyrus ' dressing room at an Omaha venue and leaving her a note the day before she performed there.
According to KETV-TV in Omaha, Tucker Salvesen entered restricted areas of the CenturyLink Center last Wednesday and later tweeted a message to Miley, saying he'd left a note for her in the dressing room.
Police say the note read, "I snuck back here I need to meet you. You have helped me so much your music has given me all the answers I was looking for when my heart got broke ... we went through the same thing @ the same time ... Miley I love you!!! Please let me meet you." He also gave her his phone number.
Salvesen, who was arrested on suspicion of misdemeanor criminal trespassing, told police he obtained a VIP pass from a truck driver on Miley's tour. A VIP pass does not give a person access to the dressing room area.
Copyright 2014 ABC News Radio