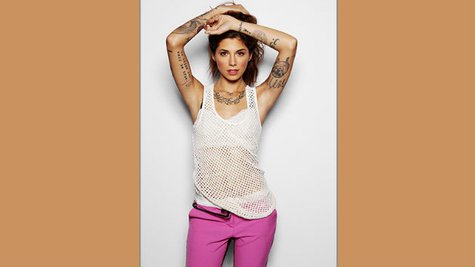 Christina Perri's sophomore album, Head or Heart , is due April 1, and she's got a flurry of activities planned to promote it.
First up is this week's release of a new album track, "Burning Gold," via the Shazam song-tagging app; you can listen to it on YouTube and download it on iTunes as well. Another album track, " I Don't Wanna Break ," was recently heard in an episode of HBO's Girls, and it's on the show's most recent soundtrack, Girls Volume 1: All Adventurous Women Do .
Next, Christina has set TV appearances on ABC's The View on April 16, and on The Late Show with David Letterman on April 21. She kicks off her North American headlining tour April 4 in Denver, Colorado. It's scheduled to wrap up May 26 in Vancouver, Canada.
Head or Heart features a duet with Ed Sheeran called "Be My Forever."
Copyright 2014 ABC News Radio