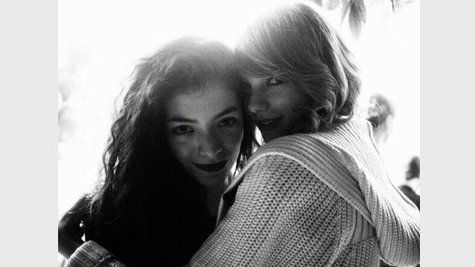 Taylor Swift and Lorde brought their budding friendship to the Big Apple over the weekend.
They were photographed together hanging out in a New York City park on Sunday afternoon, according to E! Online . Lorde's in town to perform three concerts, beginning Monday night.
Over the past several months, Taylor and Lorde have spent time in New York and Australia, and at the Grammy Awards.
The night before her park date with the "Royals" singer, Taylor was spotted at the Saturday Night Live after-party in Manhattan. Mean Girls actor Daniel Franzese posted a photo of himself with Taylor at the party, which was attended by various SNL cast members and guest host Lena Dunham .
Copyright 2014 ABC News Radio