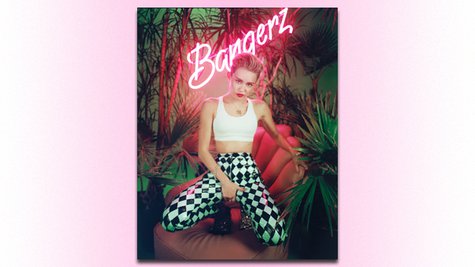 Miley Cyrus ' Bangerz tour features a variety of skimpy costumes, but one of the revealing outfits she wore onstage on Sunday night was completely unintentional.
During her show in Milwaukee on Sunday night, Miley came onstage in her underwear to perform the song "23." Evidently, fans thought that her bra and panties was some new costume, but she explained what had happened on Twitter. "not a new outfit for 23," she wrote . "I didn't make my quick change and I couldn't not come out for the song so I just had to run out in my undies :(."
"Never happened to me before. But I love my fans as much as they love me! I couldn't miss 23," she added . "Show must go on."
Copyright 2014 ABC News Radio