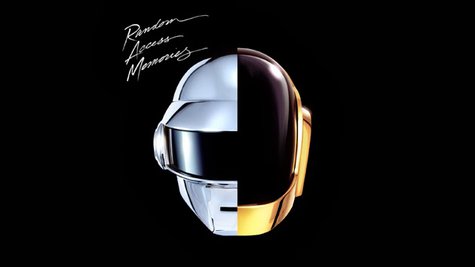 Some Grammy-winning tunes -- and one Oscar-winning song -- can now add more honors to their lists of accomplishments.
In addition to awarding Lorde a platinum disc for her debut Pure Heroine , the Recording Industry Association of America has certified the singer's hit "Royals" for sales of six million copies. Daft Punk has also earned a platinum album -- its first -- for its Grammy-winning disc Random Access Memories , for sales of a million copies.

In addition, "Let It Go," the Oscar-winning hit from Disney's Frozen sung by Idina Menzel , has been certified platinum for one million downloads, while Demi Lovato 's version of the song, which played over the end credits, has gone gold, signifying half a million downloads. Pharrell Williams ' Oscar-nominated song "Happy" has also gone platinum.
Other artists picking up platinum discs this past month include Miley Cyrus for her latest, Bangerz ; Beyonce , for her self-titled "surprise" album, and One Direction , for Midnight Memories . It was the third platinum disc for both Miley and 1D; it's Beyonce's fifth.
Meanwhile, OneRepublic 's current disc Native has been certified gold, while Avicii's smash hit "Wake Me Up" has gone four times platinum.
Copyright 2014 ABC News Radio