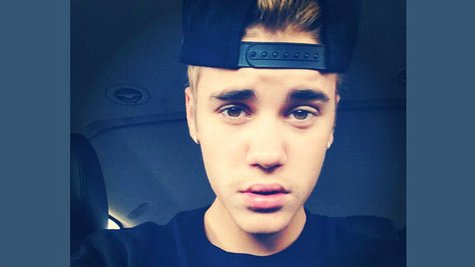 Between recording new music, partying in strip clubs and getting arrested in two different countries, Justin Bieber 's got a lot going on at the moment, but maybe all he needs is a nap.
According to a new nationwide survey by organic bedding company Boll & Branch, Justin's the overstressed celeb who's most in need of a good night's sleep. In the survey, Justin got just over 48 percent of the votes. Miley Cyrus came in at #2, with 17.6 percent of the vote, followed by Lindsay Lohan , with just under 17 percent. Scandal-plagued New Jersey Governor Chris Christie got 8.94 percent of the vote. As for Selena Gomez and Taylor Swift , they received just .66 percent of the vote.
"With his recent exploits well-documented, the public clearly believe that Justin Bieber would be well-served to forgo a few late-nights of partying to catch up on his shuteye," said the CEO of Boll & Branch, who added that he'd be sending Justin a set of the company's organic sheets to make sure he's comfy when his troubled head hits the pillow.
Maybe Justin's perceived exhaustion is the reason why he was so cranky during a deposition he had to give in Miami on Thursday. According to the Miami Herald , Justin had to answer questions about a civil suit that's been filed against him by a photographer who claims the singer's bodyguard assaulted him. A source tells the paper that when Justin was asked a question about Selena Gomez during the deposition, he pitched a fit, ripped off his microphone and stormed out of the room. Fifteen minutes later, he came back, but refused to answer any questions about Selena.
Perhaps it's a sensitive subject for Justin because he and Selena are back together. They were reportedly spotted having breakfast together Friday morning in McAllen, Texas.
Copyright 2014 ABC News Radio