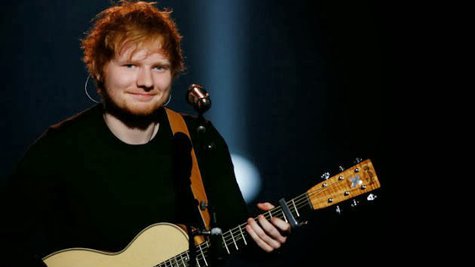 Has hanging out with Taylor Swift rubbed off on Ed Sheeran ? According to MTV, the first single from his new album is a vicious takedown of an ex whose name he won't reveal.
Speaking to MTV , Ed says that the song was written in a moment of frustration about something that had happened with an unnamed person. MTV reports that a "hotel room hookup" figures into the scenario, but the singer won't spill about who he hooked up with. "Naming and shaming, I'm not in the business of that," Ed tells MTV. "People won't be able to guess. But the person who it's about will probably be aware."
He adds, "When you're a songwriter, and if someone's dating you and they know you're a songwriter, if good things happen, good songs get written; if bad things happen, bad songs get written. That's just my job." Funny, that's pretty much exactly what Taylor says when asked about her boyfriend-bashing tunes.
What makes Ed's song different than one of Taylor's, though, is the liberal use of profanity. MTV reports that the track "features several fantastic uses of the F-word." He says he tried to use other words in place of the F-bombs, but explains, "None of them worked...I've kept certain words in just because it makes the song what it is."
"I'm definitely giving radio an edit they can play, because I'd be mental not to," he laughs.
No word on the title of the single yet. Showbiz411.com has reported that Ed's album is due in June, but that hasn't been officially confirmed.
Copyright 2014 ABC News Radio