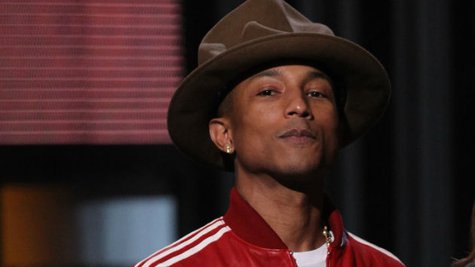 Clap along if you feel like happiness is...something that should be celebrated globally. Pharrell Williams is teaming with the United Nations Foundation to help celebrate an International Day of Happiness worldwide. It's apparently an annual event -- who knew? -- and it's taking place Thursday, March 20.
To mark the day, Pharrell is inviting everyone to help raise money for humanitarian efforts globally. Here's how: post YouTube videos of yourself showing how happy you are, using, of course, the singer's #1 hit, "Happy." Add the hashtag #HAPPYDAY and register your submission at 24HoursofHappiness.com . At noon on March 20 in every time zone, Pharrell will spotlight the best submissions.
How does this help? According to the organizers, the videos will remind people that everyone "everyone deserves a chance at a happy, healthy life, and encouraged to make donations to support U.N. humanitarian efforts designed to increase those opportunities for the people who need it most." You can donate to the U.N.'s the Central Emergency Response Fund online .
In addition to uploading videos, Pharrell and the U.N. encourage you to use the #HAPPYDAY hashtag across Facebook, Tumblr and Instagram, Twitter and Vine.
Copyright 2014 ABC News Radio