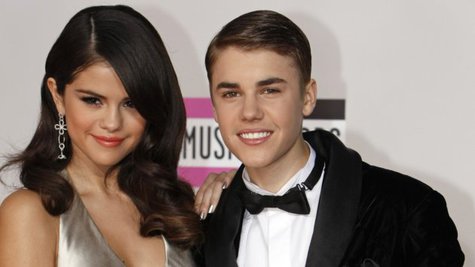 Are Justin Bieber and Selena Gomez back together? The two were reportedly spotted having breakfast together Friday morning in McAllen, Texas.
Managers at a restaurant in McAllen tell ValleyCentral.com that the two singers were at the restaurant late Friday morning; they say that Selena called the eatery at 10:45 a.m., and then the two showed up 15 minutes later. Justin ate huevos rancheros, while Selena chowed down on a traditional Mexican dish of tortillas, eggs, cheese and beans.
Selena will perform in nearby Hidalgo, Texas on Saturday. She posted a photo on Friday of herself sitting somewhere, holding what appears to be a Starbucks cup. She wrote, "Hidalgo, I've missed this :) ill see you soooon."
TMZ reports that Selena and Justin were spotted together at a Starbucks in Texas.
Copyright ABC News Radio