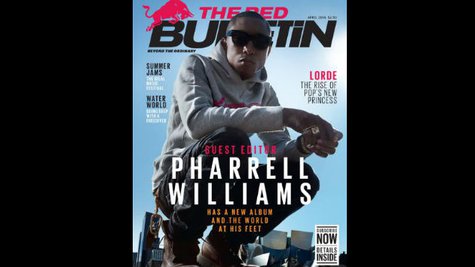 Pharrell is winning. After producing two of 2013's s biggest hits -- Daft Punk 's "Get Lucky" and Robin Thicke 's "Blurred Lines" -- the hitmaker is sharing the keys to his ongoing success in the latest issue of The Red Bulletin magazine.
"If you get hooked on success, you are screwed," says Pharrell, whose Oscar-nominated smash "Happy" recently reached the #1 spot on the Billboard Hot 100.
Skateboard P adds, "If that is your main concern, being on top, then you should probably find another business. Because our business works off of emotion."
Part of Pharrell's success lies in his awareness that the "paradigm is shifting" in the music industry. So when it comes to collaborating, he says, "I find the magic in trying to just blend different worlds."
Pharrell's wide-ranging 14-page interview also covers his newly-released album, G I R L. The issue is available now.
Copyright 2014 ABC News Radio