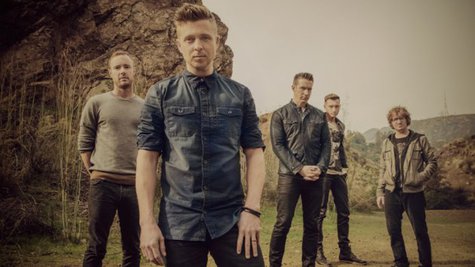 OneRepublic is currently on tour in Europe in support of their latest album Native , but if what Ryan Tedder said on stage recently is true, we may be hearing some new music from the band that isn't included on that disc.
Speaking during a concert in Amsterdam earlier this week, Ryan told the crowd , "There was a song that was written about the same time, within two months of 'Counting Stars' that we thought [would be] the first single from the album. But I couldn't figure out what the chorus was, I couldn't finish it, and so we pushed it to the side. And then about month ago or two, Brent [our bass player] was like, 'Remember that song? You should finish that.'"
This time around, they managed to finish the song, and as Ryan explained, "We got so excited about it [that], y'know, it's not 1995, it's 2014. If you like a song, and you write it, you put it out. So that's what we're gonna do next, in about a week."
"I like it as much as 'Counting Stars'...and I hope you do too," he added, to loud cheers from the crowd.
It's not clear whether the song will be released worldwide, or just in Europe. A rep for the band didn't return ABC News Radio's request for more information by press time.
In other OneRepublic news, the band was forced to postpone their show Tuesday night in Brussels because some of the band members came down with a "very contagious stomach virus" which left them unable to eat or sleep, according to a Twitter posting.
Copyright 2014 ABC News Radio