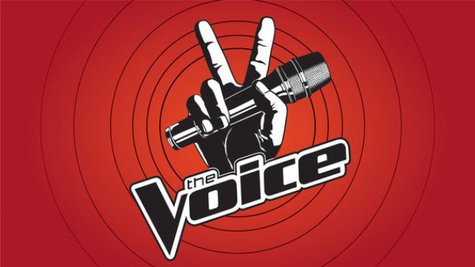 The second week of blind auditions on The Voice began Monday night. Adam Levine , Blake Shelton , Shakira and Usher continued to add contestants to their respective teams.
Here are some highlights from the two-hour show:
Ryan Whyte Maloney , 33, opened the show on a strong note by playing the Journey song "Lights" on his acoustic guitar. All four coaches turned around for Ryan, with Adam comparing him to Journey singer Steve Perry . He also noted that he and Ryan both have a high voice. Blake chimed in that he "freakin' loves" Ryan's vocals. Ryan chose Blake as his mentor.
Sam Behymer , who said her parents aren't necessarily supportive of her pursuit of a music career, channeled her inner Lorde on "Royals." Adam and Usher both pressed their buttons. Adam called Sam a "breath of fresh air," and thought he could help her resolve some of her musical flaws. Usher said she came off like a British artist, which is an interesting perspective since she's a native of Texas. Sam joined Team Adam.
Twenty-four-year-old Brendan Ryan put an acoustic spin on Beyoncé 's "Love on Top," but he couldn't convince any of the coaches to take a chance on him.
Brothers Walker , who are identical twins from Missouri, tackled "Keep Me In Mind," by Zac Brown Band . After taking a look at them, Adam said, "What the hell is going on here?" The duo ended up on Team Usher.
All four coaches made a bid for Clarissa Serna , who sang The Cranberries hit "Zombie," minus the strong Irish accent of frontwoman Dolores O'Riordan . Blake said Clarissa's voice got stronger and stronger as the performance continued, and he became more and more excited as a result. Adam said it was a fine cover of the 1990s song, adding that he didn't mind the fact that it didn't feature the cracks in the voice heard in the original. Despite the compliments from those two men, Clarissa picked Shakira , who had been singing along to her performance moments earlier.
Melissa Jimenez , who once worked with Wyclef Jean and once had a recording contract, sang "If I Ain't Got You," by Alicia Keys . Just before the performance ended, Shakira and Usher pressed their buttons. Melissa joined forces with Usher.
Patrick Thomson selected "Can't You See," by Marshall Tucker Band . Adam was intrigued by what he heard, telling Patrick, "Nobody occupies the space that you occupy." Blake was surprised by how much control Patrick exhibited, after sounding like he "gargled with glass" in his pre-recorded interviews. Patrick had his choice of Blake and Adam; he picked Adam.
Sisaundra Lewis , a 44-year-old former vocal director for Celine Dion , received a taped message of support from the Canadian singer before taking The Voice stage. She belted out Aretha Franklin 's "Ain't No Way," with all four coaches turning their chairs. Blake said if Sisaundra released a record tomorrow, he'd buy it. Adam said her voice was powerful, but she can do even better, which was a scary thought. When Shakira tried to convince Sisaundra to join her by declaring that she's "good with girls," Adam responded, "So am I, baby." Sisaundra decided to go with Blake.
The blind auditions continue with a one-hour episode airing Tuesday night at 8 p.m. Eastern time on NBC.
Copyright 2014 ABC News Radio