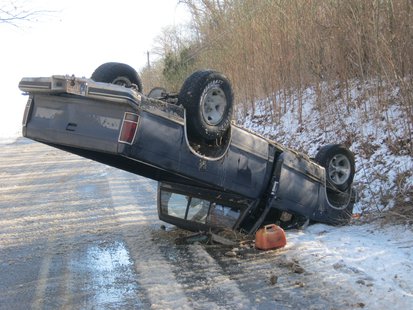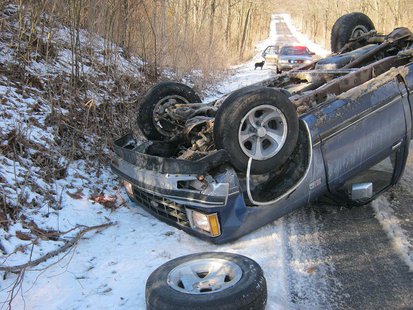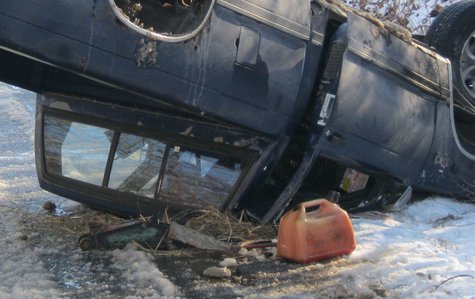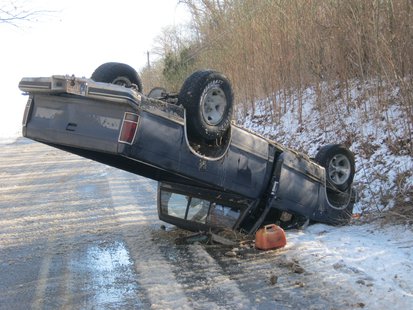 A single vehicle accident Monday afternoon in southern Vigo County.
It happened around 3:30 on Carlisle near Oregon Church Road.
Vigo County Sheriffs Deputies says that Susan Earle of Terre Haute was driving south on Carlisle Street when she lost control on some ice.
Her small pickup left the roadway and rolled before landing on its top.
Earle was not wearing a seat belt but did narrowly escaped injury.
Earle declined medical treatment and was cited for driving while suspended.
Adding to the hazard a hydraulic jack and plastic container of gasoline were thrown from the vehicle, causing gasoline to spill on the roadway.
Police say that it was fortunate that the gas did not ignite.