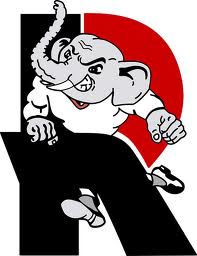 For the third year in a row Jim Shaw's Rose Hulman squad will be headed to the NCAA D-III Men's Basketball Tournament after defeating Hanover 70-56 to capture the Heartland Collegiate Athletic Conference Tournament Championship on Saturday. Senior Julian Strickland led the Engineers with 26 points and was named the Tournament MVP. He talks about his teams accomplishment (Audio).
Audio from Rose Hulman.edu, Sophomore Jimmy Miller also had a big game adding 20 points in the victory. Rose Hulman improves to 22-5 on the season and will find out who they play in the NCAA tournament later on today.
This past Friday saw the end of the 2013-14 season for the Rose Hulman Women as they fell to Franklin College 55-49 in the quarterfinals of the Heartland Collegiate Athletic Conference Tournament. Kristen Belyea led the Engineers with 12 points and Carrie Morris added 10. Rose Hulman finishes their season at 10-16 and earned their fourth straight conference tournament.