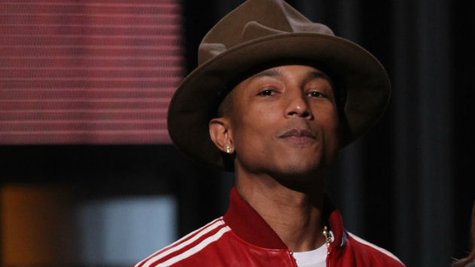 Pharrell Williams ' hat has found a new home...with Arby's.
The Oscar-nominated "Happy" singer listed his Vivienne Westwood hat, made famous at the Grammys, on an eBay auction a couple of weeks ago. Pharrell provided an update on Sunday, tweeting , "Thank you to whoever bought my Grammy hat on @eBay for $44,100. Your donation benefits From One Hand To AnOTHER."
Arby's responded with a tweet of its own : "@Pharrell You're welcome. We're HAPPY to support a great cause & get our hat back. Good luck at the #Oscars tonight!"
You'll recall that Arby's jokingly asked for its hat back after Pharrell's Grammy appearance. The headwear bears a striking similarity to the fast-food restaurant chain's logo.
As Pharrell mentioned, the auction benefited his foundation One Hand To AnOTHER, which supports learning programs for under-served youth.
Copyright 2014 ABC News Radio