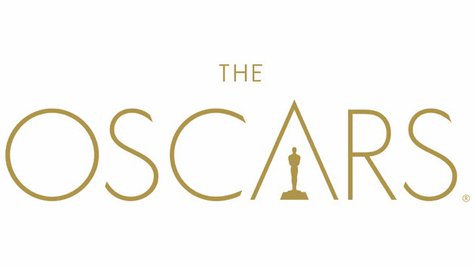 The Academy Awards aren't really supposed to be focused on music, but given all the pop stars and hit songs you'll see and hear at this Sunday night's Oscar ceremony, you'd be forgiven for thinking that you're watching the Grammy Awards.
This year's nominees for Best Original Song from a Motion Picture include the #1 song in the country -- "Happy," by Pharrell Williams , from the animated film Despicable Me 2 -- and a song from the #1 album in the country: the soundtrack of the animated smash Frozen . That song is, of course, "Let It Go," sung by Idina Menzel . The rest of the field includes U2 for "Ordinary Love" from Mandela: Long Walk to Freedom and "The Moon Song," from the movie Her , by Karen O of the alt-rock band Yeah Yeah Yeahs . In that movie, the song is sung by Scarlett Johansson .

All four artists will be on hand Sunday night to perform their nominated songs: a rare occurrence, because it's not often that nominated songs are performed on the telecast by the folks who wrote them. Also performing will be Pink and Bette Midler , though what they're singing is currently unknown. Pink might be part of a planned tribute to The Wizard of Oz ; perhaps Bette will sing "Wind Beneath My Wings," since one theme of the evening will be "heroes."
In addition, Ed Sheeran will be performing Sunday, though he's not actually part of the telecast: he'll provide the entertainment for Elton John 's annual star-studded Oscar viewing party, which raises money for his AIDS Foundation.
Movie critic Peter Travers tells ABC News Radio this year's musical Oscar contenders stand out because most years, the nominees don't include chart-topping songs or big-name pop and rock stars. "Usually, we go, 'What?! There was a song in that movie?! I don't know it, and I don't know who any of these composers are,'" he laughs. "And now, you have four nominees that we actually know who these musicians are. We know who U2 is!"
And that recognition, Travers says, makes for a great Oscar match-up. "These are contemporary musicians with some validity," he notes. However, he believes that U2 fans hoping for an Oscar win will be disappointed. He predicts that, while, Academy voters might be tempted to simply check off Bono and the boys on the ballot for sheer name recognition alone, they won't this year.
"They could just sometimes look at it and say, 'U2, I like them,' and never have heard that song, at all, and just say, 'I'm gonna vote for them for that reason,'" he admits. "But right now, I think the favorite is definitely 'Let It Go' from Frozen ."
If "Let It Go" does win, Robert Lopez , who co-wrote the tune with his wife Kristen , will achieve that rarest of entertainment milestones: an EGOT [EE-gott]. That means he'll have won an Emmy, Grammy, Oscar and Tony -- he's already won three out of four. There are only 11 celebrities in history who've achieved the feat: composers Richard Rogers , Jonathan Tunick and Marvin Hamlisch; producer Scott Rudin , actors Rita Moreno , Whoopi Goldberg , Mel Brooks , Helen Hayes , Audrey Hepburn and John Gielgud , and director Mike Nichols .
As for Pharrell Williams, the Oscar festivities are capping off a huge year which saw him perform on two of the biggest hits of 2013 -- "Blurred Lines" and "Get Lucky" -- and take home four Grammys last month. Even though he's worked with the biggest stars in music, from Justin Timberlake to Madonna , he's still starstruck by the movie industry.
"I never dreamt of this because I just never even realized that it was possible," he told ABC's Good Morning America. "I've just been so appreciative with what I've been able to get and experience in the music industry, you just don't expect this. This is a whole different frequency." He's still getting over the fact that he got to meet a certain Gravity star at the Oscar nominees luncheon.
" Sandra Bullock came up and said, like, the nicest things ever," he told GMA . "I was like, 'Wow!' She [introduced herself as] 'Sandy,' I was like 'Sandy ?' I mean, she's another level!"
To see who wins, tune in Sunday night to the 86th Annual Academy Awards, hosted by Ellen DeGeneres and airing live on ABC.
Copyright 2014 ABC News Radio